How to Mix the Perfect EVOO Cocktails
Shaken with the cocktail's ingredients, spritzed or dropped in a final touch, extra virgin olive oil is gaining traction among mixologists and bartenders.
Source: https://www.oliveoiltimes.com/basics/olive-oil-cocktails-3/108342
May. 10, 2022
By Paolo DeAndreis
Mixologists are increasingly using extra virgin olive oil to create a new range of cocktails for every taste and season. Over the past few years, crafting EVOO-based drinks has gone from being at the exclusive forefront of innovative bartenders to representing a trend that involves an increasing number of enthusiasts.
EVOO and that lemon base
"In the last three years, we have been experimenting with high-quality EVOOs and cocktails," Antonio Torrelli, the mixologist and bar manager at Il Frantoio restaurant in Assisi, Italy, told Olive Oil Times. "I would say a most rewarding approach is to combine old-fashioned favorites, such as the unique flavors of lemon and EVOO."
"Doing so in a cocktail, one can have a citrus base, low-alcohol spirits and a very high-end EVOO and create ever-changing aromas," he added.
That path was laid out several years ago by the London bartender Philip Hanson who made the rounds with The Oliveto, a cocktail based on extra virgin olive oil mixed with gin, fresh lemon and egg white. The egg white is needed as EVOOs emulsify with it and can blend with the other ingredients.
Lemon-based EVOO cocktails have also been created by other innovators, including Valentina Bertello, a bartender at the Guerrini dal 1958 winebar. She shakes a mild extra virgin olive oil with gin, Campari, crème de cassis, lemon, pink grapefruit juice and sage recipe.
One of Bertello's rum-based cocktails is served with a finishing touch of EVOO, which is sprayed on the glass upon serving. Kevin O'Connor, Cobram Estate's chef-at-large, is another innovator in the EVOO cocktail space. He shakes high-quality EVOOs and lemon juice with Rye, Chamomile, honey and ice to produce cocktails, such as his Popeye's Bride.
Fig & Olive, with locations in New York City, Chicago and Los Angeles, boasts its namesake drink by combining cucumber-infused vodka, blood orange olive oil, egg white, simple syrup, celery, lime juice and blood orange purée. Fruits, sugar and flavored bitters are all excellent allies of olive oil-centered cocktails.
"Since we were kids, our parents taught us that lemon and olive oils are a perfect addition for fish, mussels or clams," Torrelli said. "Today, we combine cold-pressed olive oil and cold-pressed lemon, adding some sweet and sour as a base to insert the distillate, then sugar, salt, rosemary and balsamic vinegar. There are so many possibilities."
Mild EVOOs on a mild alcoholic base
Mixologists tend to prefer delicate EVOO, as more robust EVOO notes of piquant and bitterness should not overpower the other ingredients.
"We use several different EVOOs, but one of the most interesting for us is the fruit of the San Felice olive tree cultivar, grown in Umbria, which is round, smooth and flavored," Torrelli said. "To get the best results, you need fragrance-rich and light EVOOs."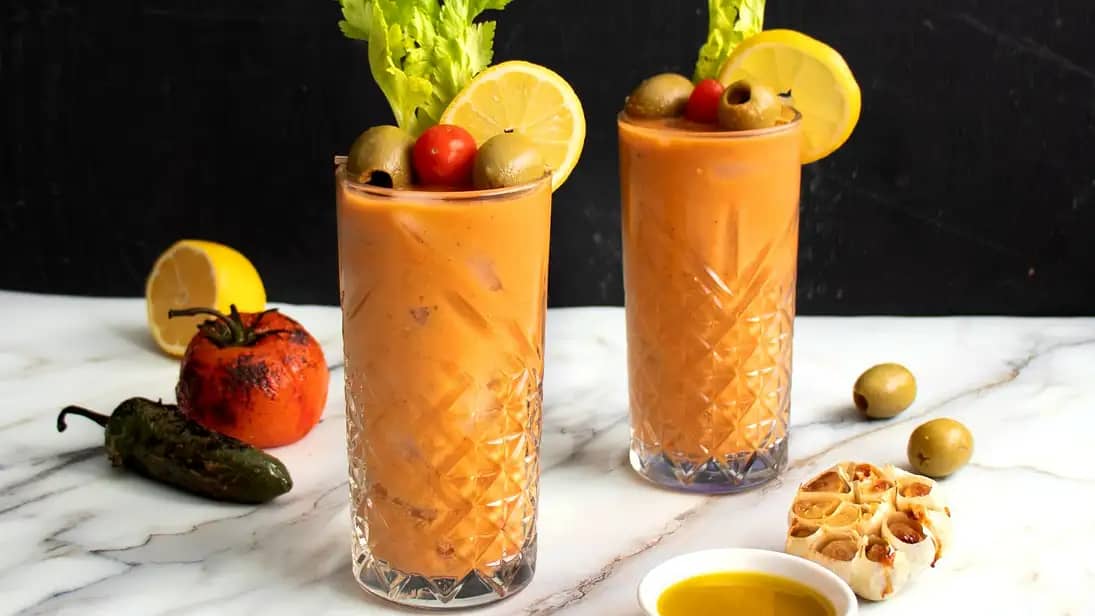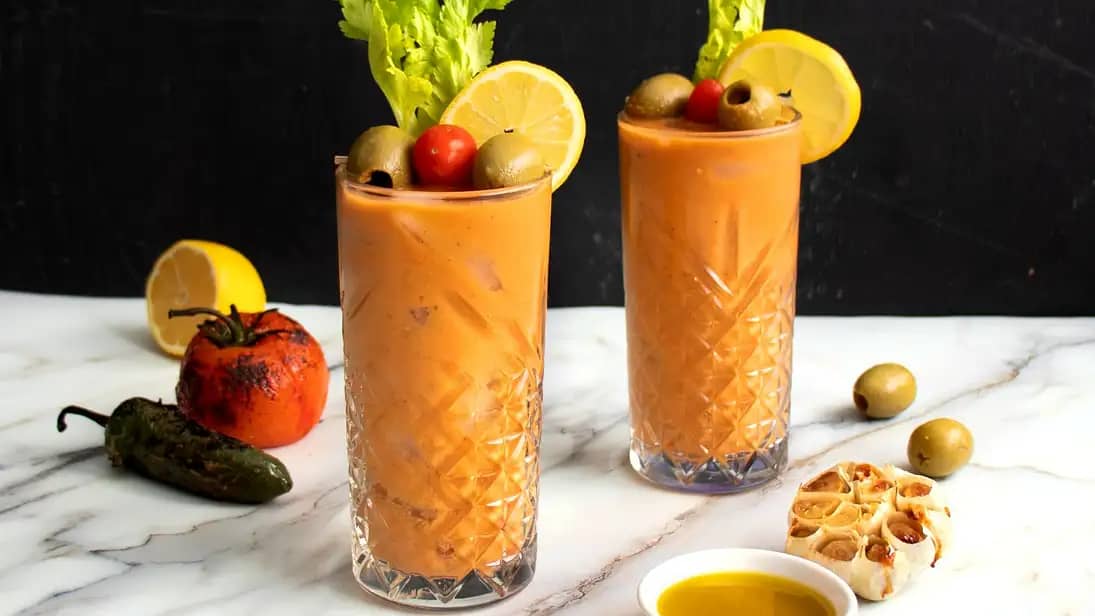 "For an enthusiast exploring cocktail-making, I would suggest starting with distillates that present an almost intangible taste profile, such as vodka or gin," he added. "You need a mild alcoholic base." Vodka and EVOO have long been a field of research for mixologists. Recently a Ligurian Italian producer presented Oolio, a vodka that sold with a touch of extra virgin olive oil dropped in.
Like most cocktails focused on extra virgin olive oil, the vodka must be shaken just before consumption. This allows the EVOO to better mix with the other ingredients. "On the other side of the spectrum, I am currently experimenting to see if I can work with something very different, such as Bourbon, maybe flavoring it or tricking it on a sweeter note to let the extra virgin olive oil emerge," Torrelli said.
"But for now, that is just a work in progress," he added. "For those who love drinks and are used to classic ones such as a Martini cocktail or a Manhattan, combining olive oil with a distillate is the best thing."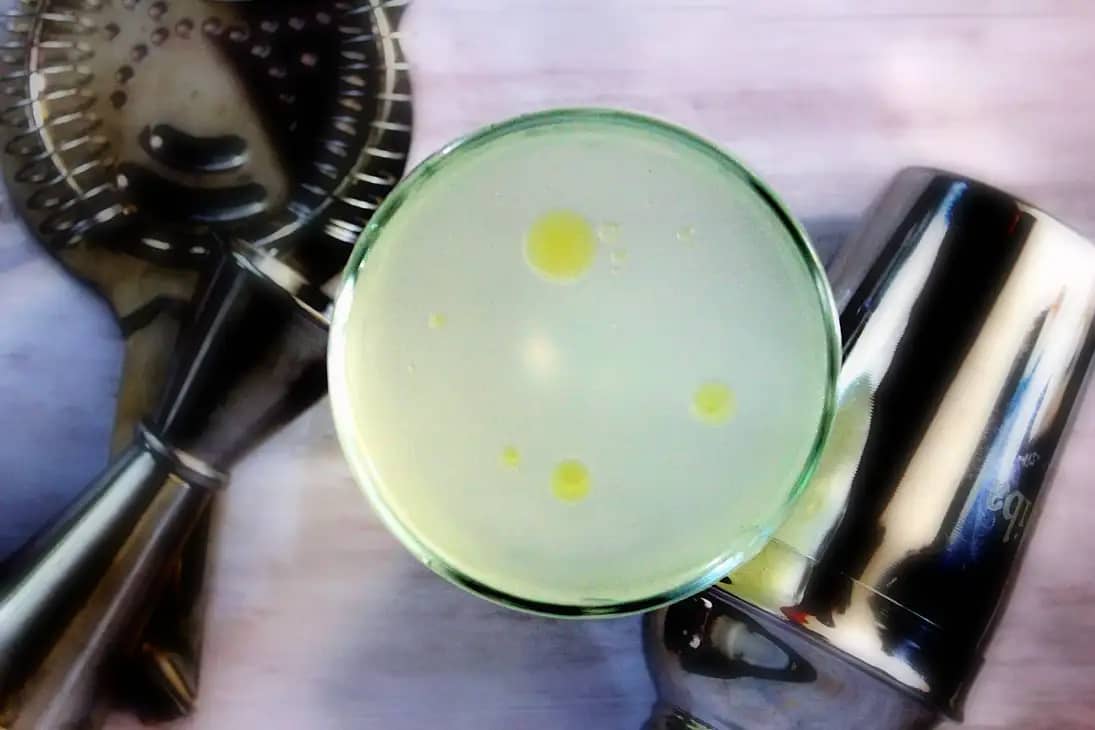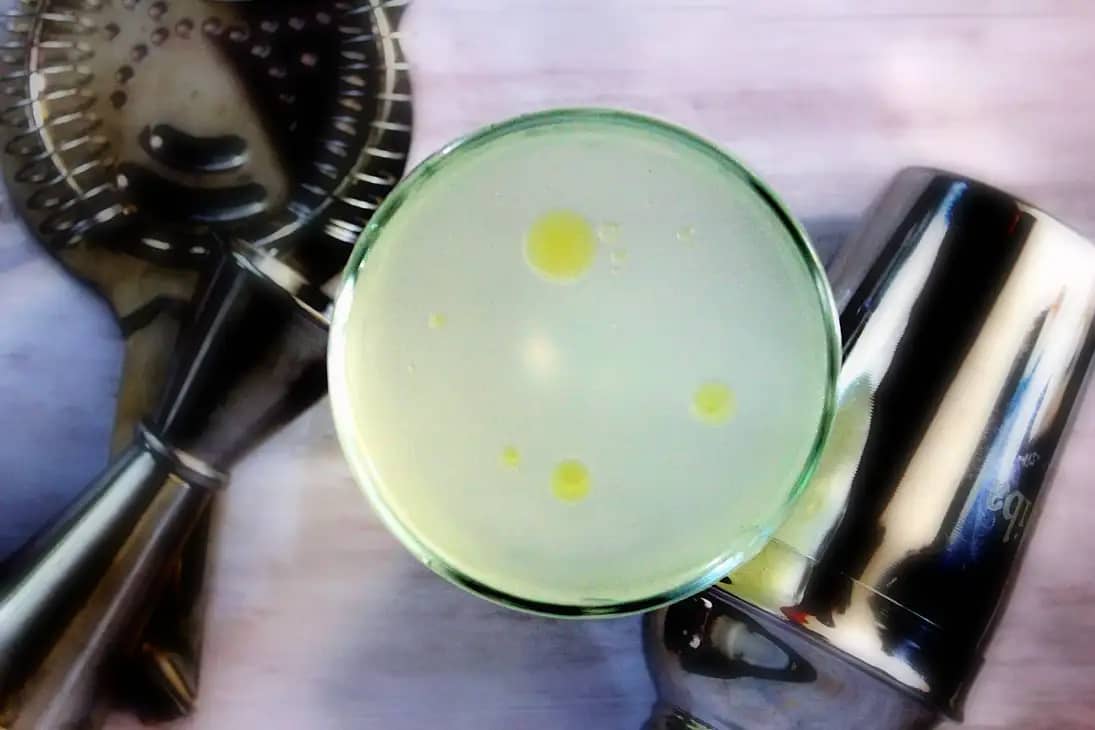 Experts explain that a complete EVOO cocktail destined to be served in a glass to guests should be prepared and drunk soon after. Aspiring mixologists should not think of it as a premix to serve at a later moment.
"The reason is that those unique notes do not last long," Torrelli said. "That means that those cocktails represent a ready-made fresh drink meant to be consumed on the spot. You can not prepare that in advance."
EVOO-based cocktails to promote EVOO culture
High-quality extra virgin olive oil producers are among the most active in spreading olive oil culture. Their goal is to inform consumers about high-quality EVOOs, so they are recognized for their flavors, health benefits and special connection with their territory of origin. Drinks are increasingly proving to be a way to let cocktail enthusiasts discover the complexity and diversity of the EVOO world.
"EVOO cocktails can help us reach younger generations who are used to cocktails but are often less attentive to extra virgin olive oil's flavors and qualities," Katy Lapini, the brand manager of Frantoio Pruneti in Tuscany, told Olive Oil Times.
Frantoio Pruneti manages a cocktail lounge conceived to attract cocktail enthusiasts for whom the company's mixologists provide a unique experience. "At first, we let them taste three monovarietal EVOOs produced with our Leccino, Moraiolo and Frantoio cultivars," Lapini said. "Afterwards, as they are now in the condition to explore those, we present them with a few cocktails where our monovarietals act as ingredients."
"They learn that the aperitif can be EVOO-based, as EVOO is in the drinks and is the basic ingredient of the finger food that we offer them," she added. Lapini warned that it is important to enjoy EVOO-based cocktails in moderation. However, she added most EVOO cocktails have a low alcohol content, and their roundness tends to satisfy the palate in one go.
"On top of that, EVOO is fat," she said. "The main reason for eating something when we drink a cocktail is because the food fat contents slow down the assimilation of the cocktail's alcoholic component."
EVOO cocktails as a before or after dinnersurprise
Torrelli and many other mixologists work with EVOO cocktails in restaurants to present unusual, intriguing and fresh flavors to guests approaching their dinner or who have just finished eating.
"In our restaurant, I mostly propose two cocktails, before and after the meal, with this second one being slightly sweeter to better combine with an eventual dessert," Torrelli said. "Both, though, are fresh citrus-based drinks, with balsamic vinegar, basil, rosemary and salt, among others."
EVOO is inserted in the shaker for those cocktails and goes in emulsion, with a quantity that varies between eight to 10 milliliters, which tend to remain amalgamated in the glass. "As the time goes by, olive oil comes to the surface because it slowly separates from the other contents, but it mixes so well with just a light stir," Torrelli said. "The glass gets coated by the halo of the EVOO when the drink is over."
Proposing EVOO-based cocktails to dinner guests is yet to become mainstream, as most restaurants focus more on wines. "But if you aim at a low-alcoholic opening cocktail, fresh and flavored, you will see how even those guests, who are not used to drinking cocktails, come to appreciate EVOO-based ones deeply," Torrelli said.
Torrelli concluded his conversation with Olive Oil Times by sharing his recipe for Donna Elena, which he recommends at Il Frantoio before dinner, in a wide low cup with no ice.
Donna Elena
Extra virgin olive oil (10 ml)
London Dry Gin (30 ml)
Italicus Rosolio al Bergamotto (20 ml)
Home-made sweet and sour (60 ml)
Egg white (15 ml)
Basil leaves in emulsion and filtered afterward
Salt
Sprayed black-pepper flavored Dry Vermouth